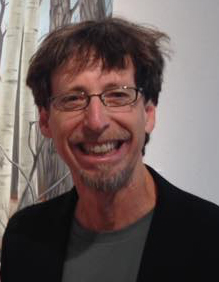 Craig Korn has been in the graphic design, publishing and advertising industry for over 20 years. Craig has held many high-level positions in the magazine, health and fitness and academia industries. In California, Craig was Art Director for Hot Rod, Sport Truck, 4-Wheel and Off Road, and various other automotive enthusiast magazines . He was also Corporate Art Director for Sanyo Electronics.
After the 1994 Northridge earthquake, Craig moved to Denver to acquire the forthcoming beach-front property and to assume the role of Art Director for Golden-based EAS, where he was responsible for corporate identity, advertising, sales collateral and the art direction of Muscle Media Magazine.
Craig is now the principal of his own design studio, VeggieGraphics, and has been tasked to concept, design and publish various corporate identities, brochures, advertisements, web sites and publications. Most notably has been the design and development of the Eating-for-Life book (follow-up to Body-for-Life), the Colorado Production Resource Guide, Leading Edge Magazine, and the University of Denver Magazine. Craig also volunteers and does pro-bono work for Downtown Aurora Visaul Arts, an after-school student program designed to reduce crime, and promote family through art. He is also on the board of the Art Director's Club of Denver.